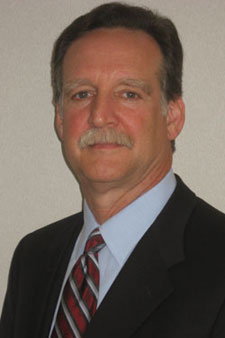 Brian S. Klazmer
Partner
Phone: (215) 885-4555
Fax: (215) 885-4888
---
Brian was born in Philadelphia and raised in Cherry Hill, New Jersey. Brian received a B.A. in Economics with honors from Dickinson College in 1980 and earned his J.D. from Temple Law School in 1983. Following his graduation from law school, Brian worked at a Philadelphia-based securities firm, specializing in tax-advantaged investments. In 1986, Brian joined Bernie and Gary at Klazmer Financial Group.
Brian specializes in estate planning for high net-worth individuals and professionals and succession planning for closely held businesses. He has developed a particular expertise in underwriting large cases for those with medical impairments. Brian is a member of the Pennsylvania Bar Association. He is also a registered representative of NYLIFE Securities LLC, an Investment Advisor Representative of Eagle Strategies LLC and a lifetime member of the Million Dollar Round Table1. Brian and his wife, Jill, split their time between Philadelphia and Longboat Key, Florida.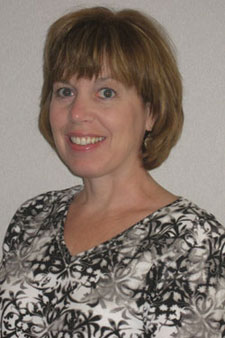 Monica Cice
Executive Assistant
Phone: (215) 885-4555
Fax: (215) 885-4888
---
Monica is the longest serving member of our team, joining Klazmer Financial Group in 1979 at the age of 18. What started as a one-year job soon became a life-long career. In her own words, she describes the Klazmer family as "honest and hardworking, always doing their best for our clients. I could not have stayed so long if that were not true." Monica specializes in large case and impaired risk insurance underwriting and oversees internal operations. She has forged close working relationships with Bernie, Gary and Brian, and looks forward to doing the same with the third generation. Monica lives with her husband, Steve, and their three children in Stratford, New Jersey.
Karen Worthington
Manager, Group & Long-Term Care
Phone: (215) 885-4555
Fax: (215) 885-4888
---
Karen, a Philadelphia native, began working in the insurance industry in 1991 and has been a member of our team since 1998. Karen has earned both her Certified in Long-Term Care (CLTC) and Certified Senior Advisor (CSA) designations. At Klazmer Financial Group, Karen oversees the group insurance operations, encompassing all facets of health, disability and long-term care insurance. As she said, "Since joining Klazmer Financial Group, I have grown both personally and professionally in the insurance field. I am very grateful to have had the opportunity." Karen and her husband, Scott, live in Southampton, Pennsylvania.
Pearl Jahr
Case Manager
Phone: (215) 885-4555
Fax: (215) 885-4888
---
Pearl was born in Philadelphia, Pennsylvania. Since entering the industry in 1987, she has worked to receive her Associate's Degree in Business Administration from Philadelphia Community College along with taking courses in business at Temple University. Upon joining Klazmer Financial Group in 2010, Pearl became instrumental in managing the paper flow for our insurance and investment business and in the day-to-day oversight of the firm's technology, underwriting and client services.  Pearl currently lives with her husband, Steve, in her hometown of Philadelphia.


 
1The Million Dollar Round Table (MDRT), The Premier Association of Financial Professionals, is recognized globally as the standard of excellence for life insurance sales performance in the insurance and financial services industry.